Viggo-Works Marketplace News
September 15, 2011
15 September 2011 01:48:46
© Viggo-Works.com.
September 12, 2011
12 September 2011 06:53:19
Monday's Featured Product
Octoberfest is celebrated at Zazzle.
And as usual you can save money on your order of T-Shirts, Steins & Mugs. All the details are below and here's a sample of what you can purchase there. Remember, with anything you do buy a portion of the sale goes towards supporting Viggo-Works.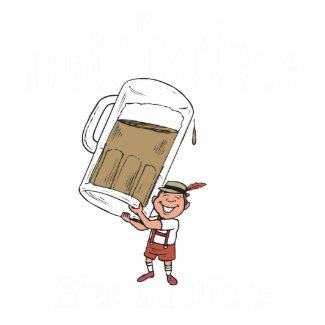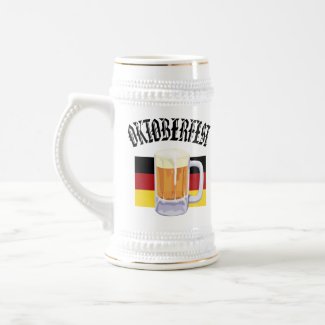 15% of the t-shirt and/or mug net sale price will be deducted when one or more qualifying t-shirts and/or mugs are purchased and the coupon code TEEMUGSPROST is applied at checkout. The net sale price is the price of the product (excluding shipping and taxes). This offer does not apply to screen printed apparel. Offer is valid through September 25, 2011 11:59pm. This offer does not apply to past purchases and may not be combined with any other Zazzle promotional or volume discount offers. If a volume discount applies to your order, you will receive either the discount set forth in this offer or the standard volume discount, whichever is greater. Offer valid on Zazzle.com only.
© Viggo-Works.com.
September 9, 2011
9 September 2011 06:15:55
Friday's Featered Product
Ahoy Matey!
In just 9 days International Talk Like A Pirate Day is here. What's this you ask?

A brief history:

"International Talk Like a Pirate Day (ITLAPD) is a parodic holiday created in 1995 by John Baur (Ol' Chumbucket) and Mark Summers (Cap'n Slappy), of Albany, Oregon,[1] U.S., who proclaimed September 19th each year as the day when everyone in the world should talk like a pirate.

... According to Summers, the day is the only holiday to come into being as a result of a sports injury. He has stated that during a racquetball game between Summers and Baur, one of them reacted to the pain with an outburst of "Aaarrr!", and the idea was born. That game took place on June 6, 1995, but out of respect for the observance of D-Day, they chose Summers' ex-wife's birthday, as it would be easy for him to remember."

Needless to say this "holiday" has gone viral in the past few years.
You can participate even if your not versed in pirate speak. From the official website here's a pirate translator for you to use.
And to get in the mood there are plenty of t-shirts from Zazzle to wear. The one below came from thousands listed on Zazzle's Talk like a pirate day marketplace.
So for now here's one to get you dreaming.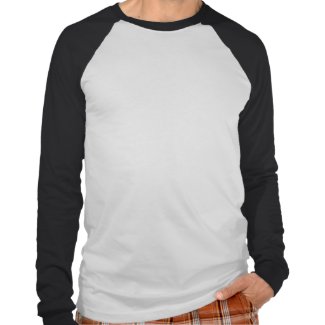 © Viggo-Works.com.
September 8, 2011
8 September 2011 16:00:20
Thursday's Featured Product
We just LOVE Zazzle's new art print options! You can read all about them
here
, and more are on the way! Go shop for a new print for that empty spot on your wall NOW!
Get free shipping on this print with Zazzle Black. Read about it and other promotions on Zazzle's Coupon page.
© Viggo-Works.com.
September 7, 2011
7 September 2011 06:39:58
Wednesday's Featured Product
It's not to early to think ahead is it? Now that invitations found on Zazzle are 20% off from now until December, 31 2011 11:59pm PT.
Just use code HOLIDAYCHEER at the checkout.
Why not take advantage and by your party invites now.

There are birthdays, Halloween, Thanksgiving, Christmas, Hannukah, R.S.V.P.'s, engagements, save the dates, baby showers, bridal showers... ok you the picture.
All are have customizable text & many you can add a picture or two.

If you're interested this page will lead you to Zazzle's Invitations page.
Purchase anything using these links and Viggo-Works will receive a portion of the sale towards server fees due in October.
We appreciate every penny and you'll be glad you received such quality invitations.


© Viggo-Works.com.
Last edited: 27 April 2015 08:28:49